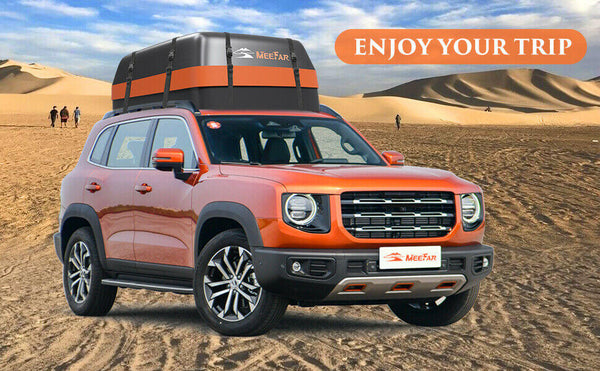 Made of 700D waterproof material with advanced technology, this car rooftop cargo storage is really durable and can offer the best weather protection. The heavy structure can offer full protection to your items when you at outside.
To keep the cargo carrier for SUV in place, we adopt 8 adjustable straps. Plus, there is also the anti-slip mat that keeps rooftop storage bag in place. So whether you are on-road or off-road, the carrier bag will be safe and sound.
compact design: The compact allows you to fold and store easily when you do not use it. It is also widely applied to all roof frames like trucks, vans, and cars.
This cargo bag rooftop is a must-have for adventures, thanks to its 20 cubic feet, you can have enough space on the road.
Our car top cargor fits perfect for any car, truck, or SUV. You can install it whethe it has roof side rails or not. If it not has, you can also install it roof rack in minutes.